Why Need Healthy Dog Food:
The AAFCO and FDA require safe and life-sustaining foods for dogs. As good food leads a good human health, good dog food also provides good health of the dog. In this regard, the most important factor is the ingredients of the food. We have tried to accumulate a list of the analyzed levels, top brands. To do so we have discussed with some best veterinaries to fix the food ingredients of the product. Our top priority is on meat along with good grains.
01. Nature's Variety – Instinct Original Grain Free Recipe Natural Dry-Food
Fulfill your pet dog's necessaries with Instinct by Nature's Variety. It is a dry food for dogs. The first ingredient of this food is Cage-free chicken which is packed with animal protein for strong, lean muscles. It's combined 70% real animal ingredients and nutritious oils with 30% of vegetables, fruits, and other wholesome ingredients. It is totally grain free. It also doesn't contain potato, soy, wheat, corn, artificial color, and preservatives. Assured levels of live, natural probiotics, natural Omegas, and antioxidants for digestive health, healthy skin & coat. The only kibble which has pure and real nutrition of raw on each piece. It is made in the USA, with all the finest ingredients from all over the world. Therefore, the result is a tasty, high animal protein diet, which you can trust the most.
Pros
It will make your dog more jolly
It will help to regain lost weight in no time
The dog's hair will become better
The food will not create allergies
It tastes good. So you don't need to force your dog to eat it, they will eat it.
cons
In some cases, the dog can effect by Explosive diarrhea
Some dogs may not like the food's smell.
02. The Honest Kitchen Mix Food
People's health is very much depended on his food habit. The good you eat, the good you live. Same thing applies in the case of animals also. If proper food doesn't provide to the dogs, itching, scratching, appetite woes, upset tummies can happen. These problems are linked with food habit. Switching away from highly processed pet food to minimally processed, vibrant whole foods from The Honest Kitchen may be just what the doctor or veterinarian ordered.
This antioxidant-rich base mix recipe made with dehydrated ingredients allows for versatile, easy home cooking or raw feeding. Based on their protein restrictions or preference, make the perfect balanced meal for adult & senior dogs of all sizes and breeds. The Honest Kitchen meets the rigorous FDA safety standards to use the label 'human grade', ensuring the highest quality dog food. This dog food is made with no by-products, preservatives or GMO ingredients – just add water and protein for a warm and delicious meal. All ingredients are processed in the USA in a human grade food processing facility with nothing from China.
Pros
Good to digest.
Inspected by FDA
All ingredients are raw and pure
Good for the dogs, which has diabetes
cons
Not suitable for all dogs.
03. Fromm – Grain Free Dry Food 4-Pound Bag
Fromm Four-Star Game Bird Recipe Dry Dog Food is a healthy food for your pet dog. It has various sources of protein to maximize nutrient absorption and provide a wild, fresh caught flavor that will leave even the tamest lap dog feeling like a purebred pointer.
Added blueberries are rich in antioxidants and fight free radicals in the cells to slow down aging. The food is made without grains. Grains are the main reason for dog's allergy. Chicory root reduces the risk of worms. YuccaSchidigera extract reduces odor in the stool. Taurine helps developing heart and eyes. Chicken cartilage supports joint health.Made with USDA-inspected ingredients delivered fresh daily. Fromm Four-Star Game Bird Recipe Dog Food is a distinctive grain-free blend of duck, turkey, quail, and pheasant combined with real Wisconsin cheese and fresh handpicked vegetables and fruits. This artisan blend is prepared in small batches, ensuring consistency, quality, and superior taste in each and every bowl. Game Bird Recipe provides complete and balanced nutrition for dogs of all ages and can be alternated with other Fromm Four-Star Recipes.
Pros
Dogs feels it tasty
Prevents skin problem
04. Earthborn Holistic – Grain-Free Dry Food 5-Pound Bag
Before conventional dog food, dog's ancestors heavily relied on their instincts and hunting capabilities to capture raw, protein-rich food. Today dogs rely on you for food, but they also need their natural diet. Dogs still need meat and fish protein, and Earthborn Holistic® Great Plains Feast™ is manufactured to provide the taste it loves and the nutrition it needs for a healthier life. Its first ingredients are lean red meat bison meal, which ensured your dog has high protein levels that help it to develop and sustain energy and lean muscle mass.  Bison meal and lamb meal are lean red meat proteins that are rich in balanced amino acids which are important building blocks for a healthy body. Egg protein is the biological standard that all other proteins are compared against. Rich protein sources like these help build a strong foundation for your dog's overall health.
Bison meal and lamb meal are lean red meat proteins that are rich in balanced amino acids which are important building blocks for a healthy body. Egg protein is the biological standard that all other proteins are compared against. Rich protein sources like these help build a strong foundation for your dog's overall health.
Pros
It ensured high protein level
It has egg protein
Suitable taste
cons
It may causes diarrhea to your dog.
05. ZiwiPeak For Dog Cuisine Tasty & Easy to eat
Feed your dog farm to bowl nutrition with the Ziwi Peak Daily-Dog Lamb Cuisine Grain-Free Air-Dried Dog Food. Pure and simple, just like the Ziwi love for dogs, this food pack gives your pet the best of New Zealand. Using a gentle twin-stage air-drying process, they naturally preserve all the components, which also eliminate pathogenic bacteria. There's no need to rehydrate since the air-dried food contains more moisture than dry kibble and because there's also no need for preservatives, sugars, and glycerin, the food is safe, clean and easy to handle.
In fact, it's just as nutritious and digestible as a completely raw diet, in the convenient form of air dried. 100% single-sourced lamb is free-range and grass-fed on ethical and sustainable New Zealand farms. Due to the twin saga air drying process, pathogenic bacteria can't attack the food. It also preserves and protects the nutrition of all the components. It includes 98% fresh meat, bones, organs and New Zealand green mussels. New Zeland green muscles are rich source of chondroitin and glucosamine, which supports joint health.It never includes grains, corn, soy, potatoes, wheat, rice, fillers, sugars, glycerin, rendered meals, or preservatives.
Pros
Easy to digest
Improve immune system
Easy to eat
Tasty
cons
Can create stinky gas
Can cause diarrhea
06. Taste of the Wild Natural Dry Food Grain Free High Protein
A grain-free formula which has sweet potatoes and peas provides highly digestible energy for your active dog. Made with real roasted and smoked fowl, this formula offers a taste sensation like no other. Supplemented with vegetables and fruits, this hearty formula delivers antioxidants to help give your friend a healthy lifestyle. Your dog craves a taste of the wild. Bought a pack for your pet dog.Calorie Content: 3,719 kcal/kg (370 kcal/cup) Calculated Metabolizable Energy.
Pros
Can create more energy
Tasty
Dogs can easily swallow it.
07. BLUE Wilderness High Protein Grain Free Food For Adult Dog
Inspired by the wolves' diet, true omnivores whose patients is legendary, BLUE Wilderness is a grain-free, protein-rich food which contains more of the delicious chicken which will be loved by your dog very much. The product is made with the finest natural components and without any grains.
Deboned chicken, turkey meal and the chicken meal will fulfill the requirements of the protein of your dogs. Healthy complex carbohydrates are provided by sweet potatoes, peas, and potatoes. Blueberries, cranberries, and carrots support antioxidant-enrichment. The manufacturer also manufactured BLUE wilderness with glucosamine and chondroitin which will help your dog to improve joint health.
Pros
Without any artificial color
Decrease the chances of itching
Easy to digest
08. Natural Balance – Brown Rice Formula Diets Dry Food
Natural Balance L.I.D. Limited Ingredient Diets are manufactured with a limited number of protein and carbohydrate productions. Scientifically manufactured to provide high-quality nutrition and optimize your dog's coat health and skin, L.I.D. Limited Ingredient Diets are balanced and complete options for puppies, adults, and seniors. A limited components recipe with limited carbohydrates and there is no artificial colors and flavors.
High-quality nutrition aids in good overall health. Brown rice also added nutrients such as essential oils and fiber. Omega- 3 fatty acid from flax seeds gives dogs a healthy and shiny coat. With a single animal protein source, this formula is perfect for pups with food sensitivities. Natural Balance recently updated their packaging and formula from "Puppies to Adults" to "Adult Dogs."
Pros
Provides a lot of amino acid
Assured high quality components
Without any artificial color and flavor
cons
Smell is not that good.
Can create stinky gas.
09. Hill's Science Diet Dry-Dog-Food For Large Breed
Large breed dogs have their special requirements when it comes to nutrition, they have different needs compared to smaller ones. Make sure that your big dog is having balanced nutrition designed with size in mind. Hill's Science Diet Adult Large Breed dry dog food is recommended for those adult dogs whose weight is more than 55 pounds. This premium dry food provides natural sources of chondroitin and glucosamine, which help to improve joint health mobility.
Specially made in the USA and imported components, which includes the high-quality protein that improves muscles and helps to maintain a healthy weight. As a result, Provides an exclusive blend of omega-6 fatty acids, vitamins, and other nutrients to nourish skin and promote a shiny coat in 30 days. Supports a healthy immune system with a clinically proven blend of antioxidants with vitamins C and E.
Pros
It will make your dog more jolly
It will help to regain lost weight in no time
The food will not create allergies
cons
In some cases, the dog can effect by Explosive diarrhea
10. CANIDAE Life Stages Dry Food For Adults & Puppies, Seniors
CANIDAE Life Stages All Life Stages Formula Dry Dog Food, make your dog's mealtime easy, tasty and nutritious. Vet manufactured specifically for all life stages with premium components and optimum protein, this nutritionally dense formula is like a one-recipe-serves-all approach to feeding the dogs which make life easier for you than dealing with multiple bags of different foods.  Single-dog households will also assure the benefits that you don't have to guess or switch based on your dog's age, breed, or size. One bag is all you need for the great tasting nutrition they deserve.   It is a Veterinarian formula which suits all ages, breeds, and sizes. Optimum protein from chicken, turkey, lamb and fish meals for a nutritionally dense formula. As a result, premium ingredients plus added vitamins and minerals make for great tasting nutrition. Made with uncompromised quality by the family-owned company without corn, wheat or soy.
Pros
One bag is enough for all dogs
No grains, wheat
Easy to digest
Tasty and easy to eat
Best Dry Dog Food 2018 – Buyer Guides
If You Want To Know Completely About Dog Dry Food Then Read Our Buyer Guide…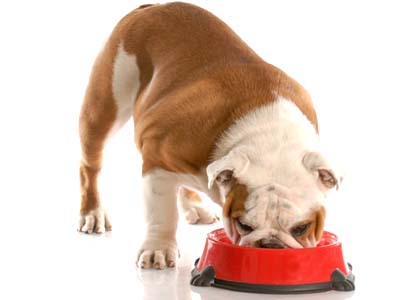 Choosing Dry Dog Foods:
Generally, people want to get a nutrient-dense, responsibly sourced and healthy ingredients for dog food. Good ingredients of the dog's food have great influence on dog's digestive system, the shine of the coat and long life as well. Pet nutrition expert and integrative veterinarian Dr. Katie Kangas defines that diet and nutrition are actually the foundations of good health. He added that low-grade food hinders the body of a dog from being thriving. The good dog food should contain whole food, high-quality protein and less filler and empty carbs. Therefore, Dr. Katie Kangas defines that diet and nutrition are actually the foundations of good health. In addition to that, he said, low-grade food hinders the body of a dog from being thriving. Therefore, the good dog food should contain whole food, high-quality protein and less filler and empty carbs.
Thus, it is always challenging to choose the best food for the dogs. But then you need not be so much tensed. Now the Foods and Drug Administration (FDA) and the Association of American Feed Control Officials (AAFCO) regulate the commercial dog food. It is a signal that all the dog foods are going to be safe.
In this regard, it is mention worthy that AAFCO has set a standard for dog food. They have set maximum and minimum nutritional profile of dog foods. On the other hand, FDA has ensured the safety of the ingredients.
Checking The Label:
According to the AAFCO to ensure the quality of the product Nutritional Adequacy Statement must be printed on the label of every dog food.It should be printed to state that the food is balanced and complete. At the same time, the food will meet up all the nutritional needs of the dogs. Again, to fulfill the requirement every dog food must conduct a feeding trial. The food company may also pass a recipe lab analysis to meet the requirement.
AAFCO has set out a minimal nutritional standard for the dry dog food manufacturers. Every dry dog food manufacturer must follow the standards to promote the overall health.
The AAFCO Guideline Is Like This
The dog food should have minimum 18% protein.
Fat 5%
Proper amount of copper,

For the immune system proper vitamin E

Proper vitamin A for healthy coat and skin
Good moisture level
Good amount of fiber, and
All the important minerals and vitamins.
The guidelines are for the healthy adult dogs. But these are not for the pregnant or nursing dogs. AAFCO has suggested a different diet for the dogs with allergies, food sensitivities, and other health conditions. But the best way to get the best dry foods for your dog is to buy the foods prescribed by your veterinarian.
Our Ways To Select The Best One:
As one of the top dry dog food providers, we have to be very sensitive and choosy before selecting a product to sell. Generally, we provide both air-dried and kibble. We highly concentrate on the AAFCO guidelines. We do that to provide "Complete and balanced" nutrition.
The most important thing about choosing a dog food is that your dog will choose that by itself. You must know the ways how you will be confirmed that your dog has chosen the food. In this regard, the common way is to the response of the dog after getting the food. Moreover, if the dog gobbles the food, doesn't show any sign of allergy and has a normal stool, it will be okay for it. The allergy may include dry skin, itchy skin and particularly the paws. Otherwise, the food will not be better for your dogs.
Meat As The First Ingredient:
How can be the best quality dog foods identified? In this regard, we follow some measures. If poultry, meat or fish is listed as the first ingredient, that must be a very premium quality food. This is because the producer has not relied on soy, corn, wheat or other unhealthy carbs. According to Dr. Kangas the product that has grains in top 3 ingredients, is a low-quality food.
In a dog's food, the most important ingredient is protein. The dogs need fast and strong muscle building up. The main function of the protein is to provide essential amino acids. Amino acids are known as the building blocks of life.
Surprisingly protein is also the most common food source for the development of allergy. Several studies have been conducted on the source of allergy. One of the most important among them showed that beef was the most common allergy-causing food. The 2nd allergen is dairy.
You have to consider the protein source of your dogs at first if s/he has a sign of allergy. The signs may include dry skin or upset stomach. If you provide single-ingredient or limited protein source, it will help you to reduce any potential sensitivities.
Be Mindful To Remember-
Generally, the ingredients of pet foods are listed by weight. That means that the most moisturized ingredients are listed first. In case of dry dog foods, this theory is a little ambiguous. The reason of that is water is removed from the ingredient like meat.
In this regard, the observation of Seattle veterinarian Dr. Mona Radheswar is very much noteworthy. The observation is that by weight chicken may be the first ingredient. But chicken is 80% water. As a result, when the meat loses its water, the percentage of meat is really very low.
Thus, meat should be prioritized as the first ingredient. But the dog foods should have at least 18% protein. Otherwise, there may be lack of amino acids and development may be hampered.
Foods With Healthy And Complex Carbohydrate Are Our Target-
Actually, dogs are not a flesh-eater in the true sense of the term. Where a cat is not able to eat carbs, dogs have evolved to be capable of eating carbs. There is the strong scientific reason behind that. The enzymes, that a dog's digestive system produces, are specially made to digest starches and sugars.
It is the well-known factor that protein is the basic source of a dog's energy. But it is also true at the same time that dogs can produce energy from carbohydrate as well. They can use the search of the carbohydrate to initiate energy in the body. So, it is necessary to contain something more than fish or meat in a good dog dry food.
But it is also important to say that all carbs are not healthy for your dogs. The cooked and complex carbs are preferable to dry dog food. The foods should not completely depend on starchy carbs. The starchy carbs may have lack of nutritional value.
Basically, we like to provide grain-free dry dog foods. But sometimes some of our foods may include nutrient-dense and healthy grains like quinoa or oats.
The expert veterinarians frequently suggested not to be scared of grains. They suggest the foods where the first ingredient is meat. But there may be some grains which should be perfect for your dogs.
Beet Pulp, Sugars And Sauces Used Brands Are Avoided-
Actually, we are very choosy to choose the best dry dog foods for your dogs. We always deny the brands which use beet pulp to add fiber. Though there is disagreement about the use of beet pulp, we sincerely avoid that. Some say that beet pulp is used for added fiber. This helps with weight management and colon health. But in most case, the pet owners think that beet pulp only introduces discomfort and bloating to your dog.
We have also snobbery for added sugar. Sugar is such type of carb which is not essential for a dog. Moreover, added sugar only adds some weight to the dog's body.
Our team also try to be far away from the brands that use sauces. That type of manufacturers mainly uses spray-on sauces. At the same time, the foods with added flavor are also avoided here. The reason is that the flavors are often high-sodium. Such type of artificial enhancers never has any nutritional benefit.
Our Final Decision:
It is well known that the dry dog foods are more shelf-stable since it is especially stable than any canned or wet foods. But there may have some risk of salmonella. There may be a risk of diseases transmitted through the food. So, all of our brands are free of recalls. Again, the brands must be responsive adequately and quickly to any kind of food safety scares.
Last words
Nutritional Adequacy Statement is the most important mark for a dry dog food. It is safe to for your dog to purchase such marked products. Those foods must meet up the minimum nutritional needs set out by the AAFCO. At the same time, it is true that foods with good ingredients are good for the overall health of the dogs.
So, The Points You Need To Follow Before Buying A Good Dry Dog Food Are –
High-quality protein should be listed as the first ingredient.

Avoid added flavor

Avoid grains like wheat, corn or soy

Grains like quinoa or oats are good for your dogs.

Avoid foods with added fillers like sugar or sauces.