The era of wired headphones almost at the end and established wireless in every technology sector. Guys, we know that wired headphone offers best quality sound, but the improvement of technology proves from recent years, wireless and tiny size earbud can give us better sound quality. As an example, Sony WF- 1000XM3, Jabra Elite Active 65T  proves, earbud can deliver the best quality sound. Even this type of tiny earbud offers Active noise-canceling technology, Qualcomm's aptX, IPX rate, AAC, Voice Assistant, and Above 10 hours of battery life.
So Why We Use Wired Headphones?
While we are in workout sessions in the gym, jogging, going for a walk outside, gaming, and a variety of other activities we can use easily earbud hassle-free from the cable and feel comfortable. So, viewers, you can pick a true Wireless earbud from my list below and I think a headphone user deserves a wireless earbud in the twentieth century.
Best True Wireless Earbuds Under $50, $100, $200, and $300
Dear viewers, I select this top 10 true earbud list for all types of budget users. Here I showed 50 to 300 bucks. I considered some improvements in technology like BLE (Bluetooth low energy), the latest Bluetooth version, Battery life, and build quality. Even I scanned above 39000 reviews and collect 227 user opinions, then I decide on the final list. So, I am sure these 10 model earbuds never disappointed you. Undoubtedly you can pick from this list according to your budget.
You May Like – Best In-Ear Headphones Under 200 Dollars
01. Sony WF- 1000XM3 – $228.00
Sony offers us as standard with this product seven pairs of pads of different sizes. Four of these couples are silicone and have a soft touch, and the other three are rubber and have a rough finish. The headphones are really light and comfortable. In addition, the fixation is very stable, especially if we choose the rough rubber pads.
You will get 6 hours of playback with noise cancellation activated and 8 hours with it deactivated, 9 hours standby with cancellation enabled and up to 15 hours standby with noise cancellation deactivated. The charging case allows us to charge the headset battery 100% three times before we are forced to connect it to the USB port of our computer to replace its battery.
Effective Noise Cancellation:
It has its own app available for iOS and Android. It allows us to enable and disable noise cancellation, as well as control the level of ambient sound. We can ask the app to enable maximum suppression of ambient noise, but we can also activate an intermediate level that attenuates the noise enough for us to enjoy our music, but not so much that we totally disconnect from our surroundings.
Pros
Effective and differential noise cancellation.
The autonomy is excellent.
Switching between audio sources is easier than in previous models.
cons
They do not resist water nor are they compatible with aptx and LDAC.
Verdict: With the WF-1000XM3, Sony has achieved something that seemed impossible: to create a comfortable, stable true-wireless headset with good sound and an effective noise cancellation close to that provided by its circumaural equivalents.
The size of the box and the absence of resistance to water or wireless charging and the codec support such as LDAC or APTX, probably go unnoticed by many of the potential buyers. However, they are aspects in which the next generations, Sony could improve.
Anyone looking for a true-wireless headset balanced in performance, with good sound and an effective noise cancellation system, will find a sensational option in the Sony WF-1000XM3.
02. Cambridge Audio Melomania 1 – Bluetooth 5.0, Best True Wireless Earbuds Under $100
Cambridge Audio Melomania 1 is a completely wireless model for both the transmission of the sound signal and for recharging, which is done wirelessly using the case that acts as an auxiliary battery.
This design offers 9 hours of basic autonomy in the headphones themselves and a total of 45 hours using 4 additional recharges stored in the case.
Melomania 1 weighs only 4.6 grams but integrates into its tiny size 5.8 mm drivers to offer a frequency response between 20 Hz and 20 kHz. The audio signal can be sent through a Bluetooth 5.0 interface with AAC or aptX, a range of up to 30 meters and a somewhat high latency of 79 ms.
The headphones offer IPX5 certification being resistant to water and sweat. In addition, their microphones for voice calls feature Clear Voice Capture (CVC) technology with noise cancellation to highlight human voice over all other noises and its compatibility with voice assistants Siri and Google.
Qualcomm QCC3026 Processor:
Its processor has a three-core architecture, distributed in a subsystem of a 32-bit dual-core processor and a single-core audio subsystem, a Qualcomm QCC3026 Kalimba DSP 120 MHz. The most striking design, but they are light and comfortable. The buttons can also handle a wide range of functions once the system is learned.
Pros
It stands out for its autonomy.
Given that it is wireless, its sound quality is very good.
Very resistant material.
cons
The sound quality of the microphone may not be the best.
Verdict: For those who spend a lot of time listening to their favorite music, The Cambridge Audio Melomania 1 is an excellent choice because the battery life is more than one might want. On the other hand, the design of these headphones may not be very stylized or elegant but that detail goes to the background when you have a pair of headphones that give you a very good sound quality. They are also light so they do not produce fatigue.
Also, it is necessary to clarify that they do not present noise cancellation but because they are in-ear and have a self-adjusting silicone foam, they help a lot to do not ear external sound.
03. Klipsch T5 True Wireless – Bluetooth 5 Connectivity, Ultra-Comfortable – $124.00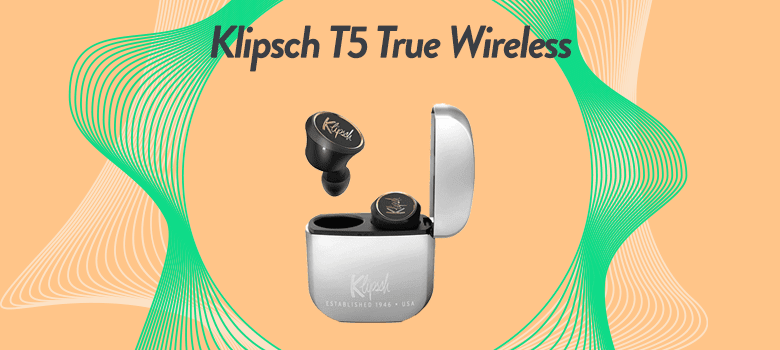 The charging case of the Klipsch T5 True Wireless has an aluminum finish. This combines very well with the color of the black headphones. On the outside of the headphones and in bronze/gold color you can clearly see the Klipsch logo, surrounded by a strip of the same color and giving it a retro touch.
The headphones have a set of adaptable pads that help to achieve a good fit and you can naturally isolate external noise. On the outside of the headphones, we find a touch surface to control the main playback functions.
The Klipsch T5 True Wireless has a balanced sound but the basses are not extremely powerful. They stand out above all in rock, pop, and jazz, but it is likely that in rap, hip hop or trap you do not feel so much the power of the bass. Even so, the overall sound and volume level is quite high.
It also includes 4 microphones that work with Clear Voice Chat technology, to improve the sound of the voice during phone calls.
Good Quality Headphones:
The Klipsch T5 True Wireless has Bluetooth 5.0 technology with aptX, which improves wireless transmission when we have headphones paired with other devices. The coverage range of Bluetooth is 10 meters.
They offer 8 hours of autonomy with a single initial charge. And if we pull the charging case, the battery life is extended to 24 hours. The case has a USB-C port. They are IPX4 certified, which makes them resistant to water splashes and sweat. So also to dust. Of course, do not resist immersion in water.
Pros
Its connectivity and functionality are very good.
Attractive design.
Its sound quality is very good.
It is waterproof.
cons
If you run with them on, they may move.
Verdict: For some users, the Klipsch T5 pads may not fit the ear canal very well and may not be kept in their proper place which can feel uncomfortable if you want to do gym with them on your ear. The pad of the right size should be used so that its controllers sound good in all genres. As for their sound quality, they sound great and have great competitors in the market in terms of this detail and price, however, if we must evaluate the life of its battery, the Klipsch T5 takes all the prizes. According to the design, I think it's a matter of 'taste'.
04. RHA TrueConnect True Wireless Earbuds With Bluetooth 5 Best for Sport Activity – $129.95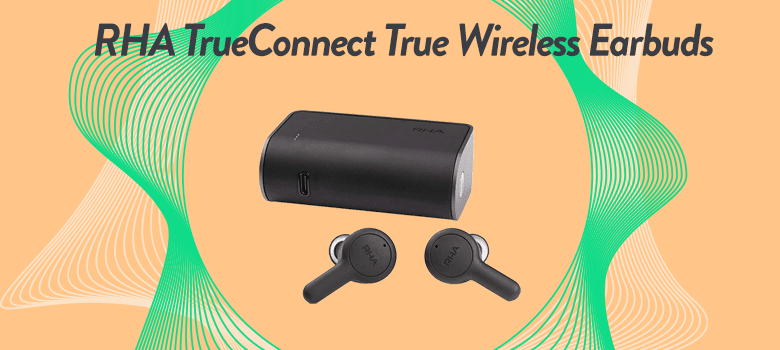 In its design, comfort has been prioritized, so its adapted fit is ideal for active use of the headset, whether moving around the city or playing sports. In addition, it includes Comply™ foam pads and TrueConnect™ silicone pads specially designed for this type of headphones.
RHA TrueConnect is resistant to sweat, dust, and splashes. They have the IPX5 certification, so don't be afraid to exercise or take them out there on your adventures.
The RHA True Connect also stands out for the good sound quality in the calls it offers, both at the level of sharpness and volume of the voice and the stability of the connection. Also, it is prepared for streaming with Bluetooth 5 and has a very intuitive control system.
In addition, its compatibility with iOS and Android, and their respective voice assistants will end up making everything very easy.
Battery and Fast Charge:
The battery allows you to use it for up to 25 hours, 5 hours of continuous playback + 20 extra hours thanks to the charging case. In addition, these headphones have a fast-charging system, so you can use them again as soon as they start downloading.
You have up to four additional charges in the case and you only need to have the headphones in it for 15 minutes to regain 50% charge.
Pros
Waterproof
Ergonomic and discreet design.
Adaptive pads
Very good external sound isolation.
Verdict: The RHA TrueConnect is not narrow, it has a seemingly thick profile that incorporates the dynamic 6mm driver capable of providing a frequency response between 20Hz and 20Khz. Of course, we are talking about in-ear headphones, which will imply a good seal of the auditory cavity to enjoy an optimal perception of low frequencies. It will be key to choose the pad size well, which will not be standard for all users: 7 pairs of silicone and 3 pairs of Comply Foam (of higher quality) are included in the sales package. A product that is worth considering its price and sound.
05. Jabra Elite 65t – Best True Wireless Calls and Music Experience – $142.78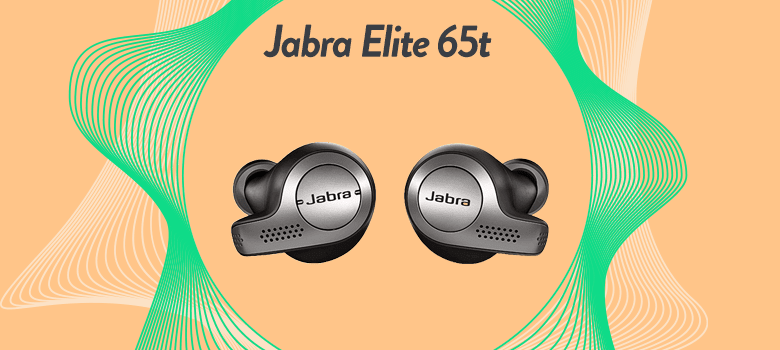 These headphones are made of plastic and have an ergonomic shape. The headphones will not protrude too much from your ears, and they are quite comfortable. The build quality of the headphones is excellent and they feel solid in the hand.
The Jabra Elite Active 65t has an IP56 rating. This means that the headphones should not be affected even by the most sweaty training sessions. They have a very secure fit and do not fall, even when running or exercising.
Superb Sound Quality  & Long Battery Life:
The sound offered is crisp and detailed, and has a strong sense of balance. No frequency band outshines the others. The bass is strong and with good impact. The media are slightly repressed, but they sound natural. The maximums are clear and precise.
The noise isolation is also excellent. Thanks to their secure fit, these headphones seal most ambient noise, even at low to medium volume levels. The Jabra Sound + application has an equalizer that allows you to adjust the sound quality to your liking.
The battery life is quite good. The headphones last about five hours on a single charge. The included wireless case can fully charge the headset twice.
There are four microphones, two in each headset, to reduce ambient noise, which makes it one of the best pairs of truly wireless headphones for voice calls.
Pros
Good battery life.
IP56 technology.
Safe and stable fit.
High-quality microphones.
Clear and balanced sound.
Verdict: The Jabra Elite Active 65t is among the best pairs of truly wireless headphones. These headphones offer stellar sound quality, good battery life, a secure and stable fit, high-quality microphones and excellent noise isolation. The IP56 rating and performance control functions give it another extra point.
If you are looking for wireless headphones and you are not willing to sacrifice sound quality in the process, the Jabra Elite Active 65t might be exactly what you are looking for. The IP56 rating, safe fit, and ingenious activity-related functions also make these headphones a solid choice for fitness enthusiasts.
06. Samsung Galaxy Buds, Bluetooth True Wireless Earbuds – US Version with Warranty – $105.00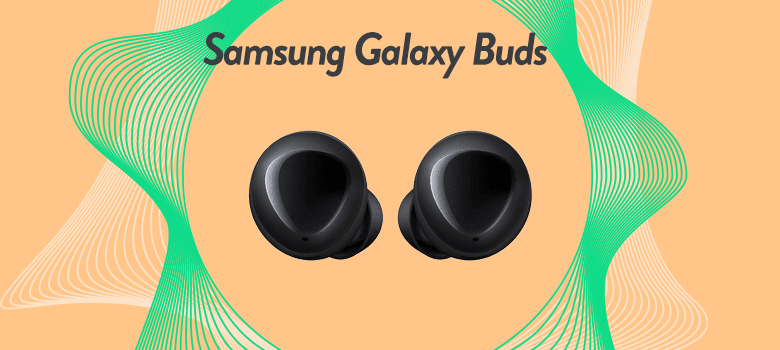 The Galaxy Buds are quite small and when you put them in the ears, they do not just protrude from the ear, especially in length. They are very well fixed to your ear without the need to force them, and there they remain effortlessly.
They have IPX2 protection, which makes them suitable for exercising outside the water. As sports headphones, I liked them because of their sound level and because once placed, it is very complicated that they end up falling. You just have to be careful about cleaning them, although as we have indicated, they are prepared to resist sweat.
Despite their small size, the Galaxy Buds integrate touch controls on their surface. Good news to be able to get 100% wireless use and without dependence on the phone.
By default, with a convincing touch, we can stop or replay a soundtrack while to move to the next one you have to double-tap. With an extra touch, that is, three in a row, we should go to the previous track.
"Recreated" Ambient Sound:
One of the most curious functions of the Galaxy Buds has to do with its powerful passive isolation from the outside. When wearing the headphones, the ambient sound is greatly reduced, so Samsung has placed an option called Ambient Sound.
When we activate it, the external microphones are set in motion to increase the volume of that ambient sound that we do not want to lose. It does so by reproducing the ambient sound "artificially".
Pros
They offer a wide, powerful and balanced sound.
The box can be charged via USB-C port, or wirelessly.
Up to 13 hours of autonomy.
Headphones and a small size case.
cons
It may take time to get used to the touch control.
Verdict: Samsung insists on the wireless headphones market with new Galaxy Buds that come to relieve the Icon, its first attempts at serious accessories for wireless audio.
The bet this time convinces us more. They keep doing it by design (very comfortable and safe in the ear) and the sound quality we get for the price we pay for them. They also have storage and charge case with good battery life. The autonomy is one of the best in the market, and, for its price, I think it's a good option with you want a small wireless headphone for your gym.
07. Apple AirPods Pro – $249.00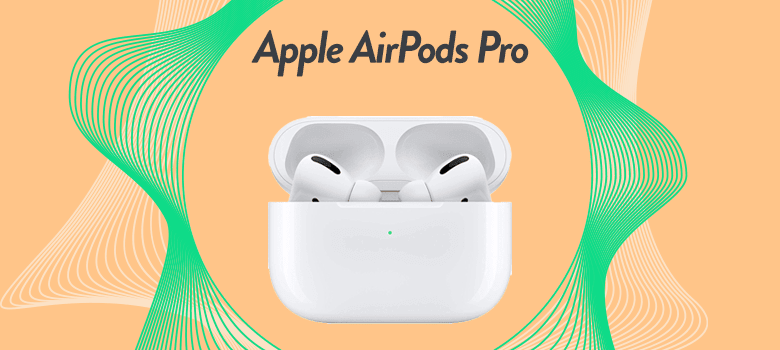 The addition of an equalizer allows each user to adapt the sound according to each one's ear. Still, I can say that the Apple AirPods Pro sound has improved a lot in sound if we consider their previous models due to their perfect cancellation of external noise. The voices are very clear and very natural and the frequency of the media and bass are very clear.
As for the sound of its microphone, I can say that it is excellent, the voice is heard very well and without interruptions or with low or high frequencies.
Good Noice Canceling & Good Battery life:
Its active noise cancellation is really good, although it could improve because you will clearly hear the noise of an airplane, but you will be amazed to know that they do an excellent job in spite of that.
With the ANC on, you can get up to 6 hours of playback and with a reduced volume up to 50%. Its charging case will give you up to 24 hours and you can recharge it with its USB-C cable. Knowing this, now you can go anywhere with your music, even if you want to travel, the battery of the Apple AirPods Pro will be your company.
Pros
Bring three different sizes of pads.
Its noise cancellation is very good.
Touch control
Equalizer for custom sound.
cons
The design may seem a bit bulky.
Verdict: If you need a wireless headset for exercise, I recommend Apple AirPods Pro because it is made of IPX-4 technology, that is, sweat or water does not affect them.
Are they worth it? Of course, for your comfort, design, water-resistance or active noise cancellation, with wireless charging case, Lightning to USB-C cable and three pairs of pads.
If you are an Apple user, the AirPods Pro are the best headphones you can buy. There are other proposals that surpass them in sound quality, autonomy or in the efficiency of their noise cancellation system, but none will ever get close to the experience of use within the Apple ecosystem.
08. Powerbeats Pro Wireless Earbuds – $199.95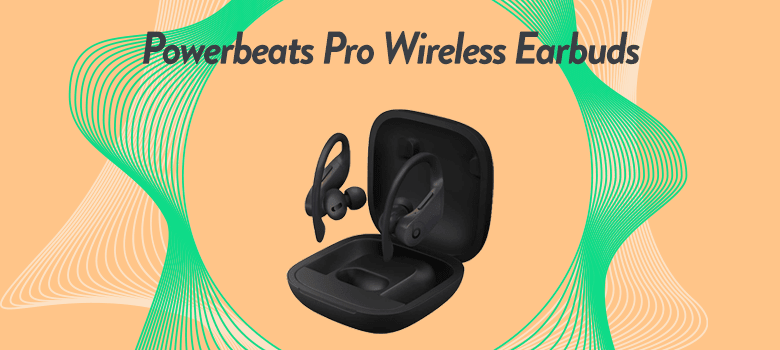 They are totally wireless. Here we also have the hook to hold them to the ear and the idea is that they support the movement of training and other physical activities.
They integrate physical buttons on both headphones, so we can control the volume or change the song on either the left or right side. We also have new optical sensors that will serve to maintain autonomy, since they will turn off when we remove them and will be activated again when we put them back on, there is no longer an on or off button.
Premium Quality sound:
Powerbeats improved the audio quality in calls, which was achieved thanks to a combination of a voice detection accelerometer and two microphones on each side, making it possible to reduce background noise and focus audio on the voice.
Audio quality has also improved thanks to an improved controller that allows efficient airflow to create a better acoustic response in each of the headphones, which would allow low distortion and large dynamic range along the entire curve of frequency.
Apple's H1 chip will allow Siri to be invoked without touching the headphones and a theoretical autonomy of up to 9 hours on a single charge. The Powerbeats Pro also arrives with a charging case that will offer 15 hours more autonomy, so we are talking about 24 hours in total.
Pros
Excellent battery performance.
Excellent audio quality.
Each earbud is independent.
Lightweight and waterproof.
Verdict: Honestly, there are no perfect headphones but the Powerbeats Pro maybe are very close. It happens that they are very light although they are large and adapt very well to our ears. We have the very good sound experience, with an equalizer that helps us adapt the sound. The only thing I can say they have failed is in their charge case because they are larger than they should.
Powerbeats Pro also has a positive point in that they do not fall if you exercise. This truly wireless headphone highlight in sound quality, material quality, battery performance, headphone design. It worth it.
09. Amazon Alexa Echo Buds with Immersive Sound, Active Noise Reduction, and Alexa – $129.99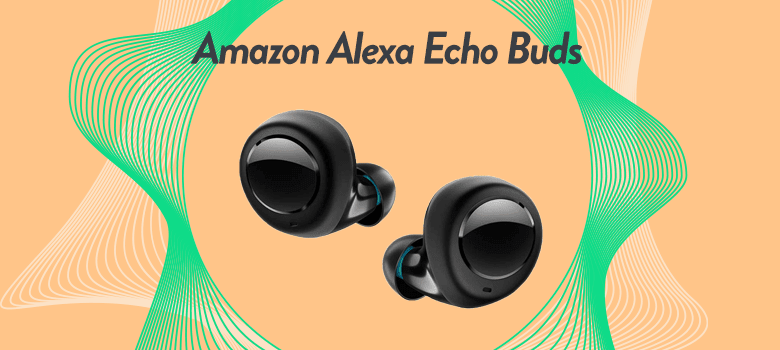 We are not talking about standard wireless headphones; In addition to having Alexa (as was obvious) they have noise reduction with Bose technology and we can also select the voice assistant we want, either Alexa, Siri or Google Assistant.
I'm talking about wireless headphones that make a special emphasis on a sensitive issue such as autonomy: according to Amazon, we can "squeeze" these headphones for 5 hours with a full charge. By spending the box charges we can reach 20 hours of autonomy.
Noise Reduction Technology:
It is clear that Amazon has wanted to take the throne away from Apple AirPods since, unlike these Apple headphones, the Echo Buds do have noise reduction with Bose.
This active noise reduction uses ANC technology and as expected we can choose whether we want to listen to the environment around us or isolate ourselves from the world just by touching the headphones. Inside we have 2 balanced drivers that promise very good audio quality.
We can control these earbuds with tactile gestures, regardless of the buttons. In fact, switching between noise reduction and normal audio will be as easy as pressing one of the Buds twice. So if we want to listen to someone or we want to deactivate the reduction we will not have to go specifically to the mobile app.
Pros
Good sound and an acceptable price.
It includes its rechargeable box.
IPX-4 technology
Reducing external sound.
Verdict: Clearly, for users looking for an in-ear headset, the most important thing is audio quality. That's why each headset has two premium drivers inspired by those used by professional musicians. They will offer crystal clear audio, clear vocals, and dynamic bass.
Apart from the fact that Alexa can assist us, they will also be compatible with Siri and Google Assistant via mobile. The other main feature is that they include Bose noise cancellation technology. Simply by touching the headset you can activate or deactivate this noise cancellation. So, are they worth it? Absolutely, I also highlight its small and simple design.
10. JBL Live 300TWS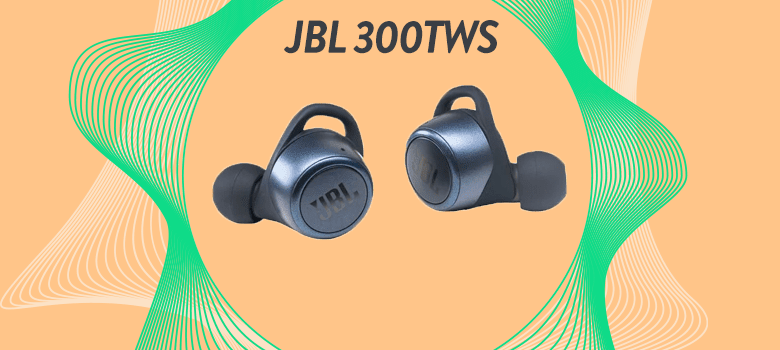 These headphones integrate the most popular virtual assistants on the market, Alexa and Google Assistant. That's why you can control the playback or request information through voice commands.
Noice Control & Superb Sound Quality:
Live 300TWS have two urban noise controls that will be very useful outdoors. The first one is Ambient Aware, which makes it easy to listen to the ambient sound without removing the headphones from the ears. Meanwhile, TalkThru automatically decreases the volume of music to be able to listen to others.
Regarding the sound, JBL claims to have improved audio quality thanks to new drivers. They offer deeper bass that will directly benefit musical genres such as hip-hop and electronics. It is the first model of the brand to have support for the Harman Personi-Fi app, from which it is possible to edit the sound preferences according to our choices.
They have a range of 6 hours in music reproduction. However, the figure grows to 20 hours thanks to the case with an integrated battery. This last option has fast charging capabilities, so in 10 minutes you can get an extra hour of autonomy.
IPX7 Technology:
There will be no major problem to use while exercising because they are waterproof with IPX7 certification. They are available in white, black and blue colors.
Pros
Ergonomic fit and design.
Offered the Fast charging capacity of 10 minutes for 1 hour of battery.
Compatible with Google Assistant and Alexa.
Urban Noise Control: Ambient Aware and TalkThru.
IPX7 transpiration and water resistance certificate.
cons
It does not allow Aptx tech.
Verdict:
The JBL Live 300TWS is a product that is worth considering if you are looking for a simple-looking headset with great performance. Besides, if you are a person who carries out a constant physical outdoor activity, you can do it without fear of being damaged because, thanks to their water-proof technology. They are very resistant to sweat and water so does not matter if it's a raining day or it's a very hot day. They also have a perfect grip on the ear canal due to its ergonomic design, so they do not slip easily. I recommend the JBL Live 300TWS.